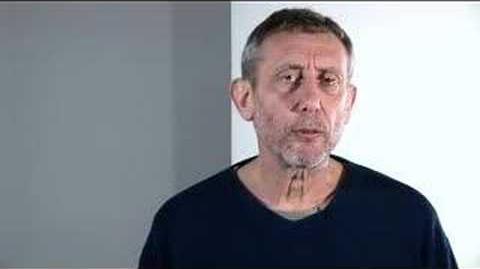 A Ball is a poem by Michael Rosen, from his book "The Hypnotiser".
Transcript
Edit
Laura laughs if she sees a ball bounce. I don't think it's funny. I wonder if I used to laugh at a ball bouncing when I was 2, like Laura. And if I used to laugh, why did I stop?
A Ball is one of Michaels shortest poems.
It is one of a few of Michael's poems that feature his daughter, Laura Rosen.
Ad blocker interference detected!
Wikia is a free-to-use site that makes money from advertising. We have a modified experience for viewers using ad blockers

Wikia is not accessible if you've made further modifications. Remove the custom ad blocker rule(s) and the page will load as expected.