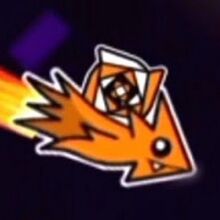 NANGY LOL is a South Australian Youtube Pooper who specializes in Michael Rosen sources. He started his channel by making videos of the Mobile/Steam game Geometry Dash, however converted his channel into YTP later on.
He joined the YTP community in January 23rd, 2017; although his channel was created on November 28, 2015.
His first 28 YTPs were made using mobile video editors on an iPad Mini 2, and because of this his editing was somewhat restricted until past this point. He now uses Adobe Premiere Pro CC 2018 to edit his YTPs. 
NANGY LOL has hosted his own Michael Rosen collab named "The Storyless Rosen Collab", which was announced on July 10th, 2017 and released on September 22nd, 2017. It was 26 minutes in length and featured 16 different YTPers (including himself). It also had an "Extras" video, featuring 6 rejected entrants to the main collab.
NANGY LOL also entered and submitted an entry to both the Michael Rosen 71st Birthday Collab, hosted by Mighteyes, and the Michael Rosen 72nd Birthday Collab, hosted by NoiceDrinkz.
On October 9th, 2017 he created an anonymous parody account of NoiceDrinkz named "SatisfactoryBeverage". The channel uploads purposefully bad YTP's or sarcastic imitations of NoiceDrinkz's editing style. it currently has over 100 subscribers and has even hosted its own collab.
These statistics are correct as of May 1st, 2018.
SocialBlade Grade: C
Network/Claimed by: None
Estimated Monthly Earnings: $2 - $27
Views in last 30 days: ▲ 101.5%
Subscribers in last 30 days: ▲ 134.6%
SocialBlade Rank: 2,121,855th
NANGYLOL made a second channel named NANGYLOL 2 in March, 2017 for non-YTP related content. It is mostly filled with Geometry Dash content, but contains some other short videos.