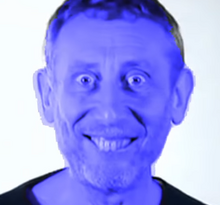 Officer Fiddle Diddle is a police officer, who appears in the YTP called 'Michael Rosen murders his morbidly obese sister' by Justified Corn, in which he attempts to arrest Michael Rosen when he finds Michael's sister's dead body In his home. However, during his attempt, Michael tells him to look out the window, which he does, but Officer Fiddle Diddle meets his end when Michael throws a knife at him.
He has a mustache (what's that got to do with anything)
https://m.youtube.com/watch?v=OAHUtMpG9r8 link to the video.
Sadly, Justified Corn's channel and all of his videos are missing from YouTube. As of July 2018, the cause of this isn't yet known.